Quick Links:
Love Money Health
Aquarius the Water Bearer can enjoy a fabulous year
, as the air is vibrant with the rhythms of life and you move to your own dynamic beat. The Year of the Yin Wood Sheep is one of beauty, art and inner peace. You dance lightly on many paths this year, see many wonderful things and can make a lot of progress without even thinking about it. Elementally, Aquarius is possibly the most well-balanced of the zodiac signs this year. Your Air element interacts expressively with the Sheep's fixed Fire, modified by secondary Earth. Water is intrinsic to Aquarius, thus all four Western elements appear in fortunate placement. Concurrently, four of the five Eastern elements are in play - Fire, Earth and Water, as well as Wood, which rules 2015. Bring Metal into your environment for perfect harmony.
See also: Year of the Yin Wood Sheep 2015-16.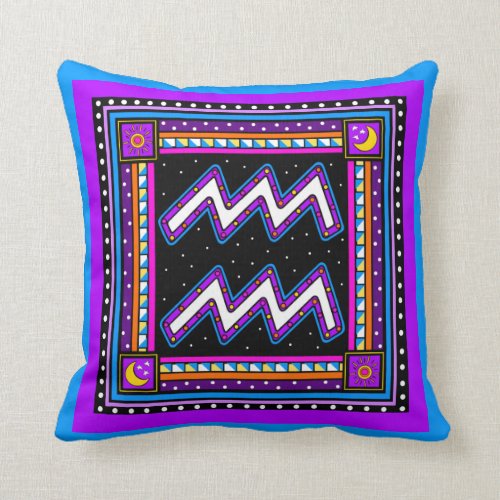 Aquarius Throw Pillows
- Visit
Artist Shop
You can shape your future as you please. It's a laid-back renaissance time, and the world is bright with beauty. Use your energy efficiently and beware of overwork. Simplify to succeed. Believe in your wishes and dreams, as this is the year you can make them come true.
You have no trouble making new friends and meeting influential people who can help you on your life path. Social activities are fortunate. Your visionary nature shines, and others are drawn to your words and ideas. You have greater freedom than ever before. The color yellow can be lucky for you. Yellow is the Sun or solar power, promoting optimism and positive progress without the rampant appetite of red, which is the elemental color of Fire. Watch out for emotional issues such as self-doubt or obsessive thinking, which can clip your wings before you even get off the ground.
Blue gemstones such as sapphire can be fortunate for enhancing creativity and money luck. The ruling number this year is eight (8) which is considered the luckiest of numbers. Its vibrations can bring bountiful opportunities for wealth and success. Six (6) can also be a lucky number for Aquarius this year. Feng Shui Flying Star #6 is in a fortunate phase, and settles into the North-east of your home or workplace in 2015-16. This is the area of spiritual growth and self-realization.
See also: Feng Shui Flying Stars 2015-16.
Aquarius Love
Love for Aquarius in the Wood Sheep year
can be lively and intense. Intimate delights abound, and domestic harmony improves. Single Aquarians could meet a life partner this year as the gentle energy of the Sheep favors long-term relationships; but, if you're in the mood for a frisky romp, you won't have any trouble attracting a partner or three. You exude a shimmering aura this year that draws people to you, and makes them want to be around you. Love relationships can vary from heaven on earth to quite the opposite, depending on your situation. Your creative aura is dazzling and your social sphere expands. If you have a partner who's insecure or prone to jealousy, you could spend a lot of time explaining yourself and feeling guilty. On the other hand, in a supportive loving arrangement, happiness thrives this year. This doesn't mean there are no conflicts, but where true love exists, couples can overcome problems and grow stronger.
Connect with Love at Matchmaker.com
Nasty Feng Shui Flying Star #3 is located in the center or "Heart" of your home this year, and its influence can cause bickering and arguments in all relationships, whether intimate, friendship or family. To negate the bad energy of this Star, put red items, Fire or Fire energy in this area. This can include candles, a fireplace, red rug, wall hanging or art. Don't put any Wood or green plants here. You can also put glass or crystal objects in the south west of your home, which is the area of love, romance and marriage. Place or hang these in a window if possible to catch the light. This will magnify the love energy in the room, and attract more. Whimsical notions abound, and you may be inclined to take a romantic vacation or otherwise cultivate the intimate connection with your partner. Travel to ancient lands can be fortunate. You may be feeling a bit nostalgic or indulgent. It's a good time for partners to get to know each other better - take a couples' massage course, do a project together or play a few rounds of "Truth or Dare". Sex can be cerebral and profound. Aquarius is a sign of thinking and vision, seeking stimulation on both mental and physical levels, and there are more complex layers that first might appear. This sign is an exciting lover with a quirky sense of humor and fathomless depths of soul. Anyone with Aquarius as a partner never quite knows what to expect, except that it will be amazing.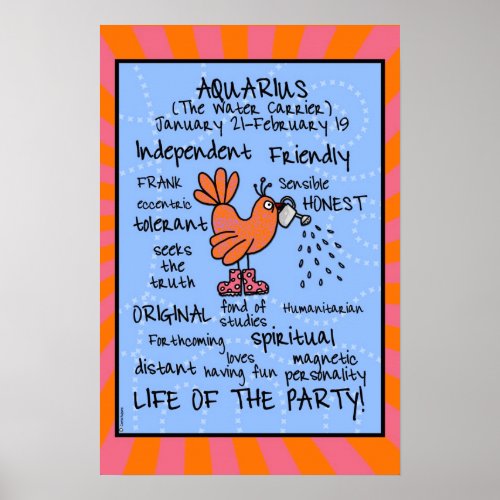 Aquarius Traits Posters
- Visit
Artist Shop
If seeking your soulmate, it's possible you could encounter this person in this Year of Love, as cosmic channels are vibrant and open, and serendipity works in wondrous ways. Your soulmate may appear while you're doing nothing very spectacular, involved in your daily routine. You could cross paths at a grocery store, at work, visiting friends, going to the movies, stopping for gas. You might not even be looking your best - but to that person, you are divinity personified. Smile.
Best months for love: April, June, September, December
Least favorable months for love: July, October
Aquarius Money
As an Air sign, Aquarius can be
inclined to flights of fancy but when it comes to money, you know how to get serious. You may have a lava lamp on your desk and flowers in your hair, but your instinct for opportunity is keen and you're not afraid to go after what you want. Those who take Aquarius for granted soon learn the error of their ways.
A raise, promotion or advancement at work could increase your bank account this year. If seeking employment you have favorable odds of finding your dream job. Multiple streams of income appear, flowing from similar but diverse sources. You can generate money doing something you love, either as a hobby or entrepreneurial venture. Work pays off. You receive recognition, an award or other accolade. You could also have a windfall in the form of an inheritance, prize win or grant.
Live Psychic Readings: 3 Free Minutes + 50% off!
astrology, dreams, spells, numerology, palm reading, tarot
Ruled by Uranus and Saturn, Aquarius is no stranger to the school of hard knocks, but if you take a hit your visionary nature and intrinsic optimism help you bounce back. You have an uncanny ability to turn negatives into positives. You're upwardly mobile in business, as Uranus is in Aries until 2018, when it enters Taurus (also good for wealth). Overall you can enjoy positive developments in your career for quite some time to come. Watch out for get rich quick schemes. Your income can increase steadily but it's best to act conservatively at present. You can stick to a budget, even if you occasionally need to indulge your inner rebel and splurge. You can also find ingenious ways to save money without depriving yourself too much. In this Sheep year, the emphasis is on simplicity. It's a time to get rid of financial burdens that weigh you down. Pragmatic action gets the best results. Don't expect substantial leaps forward. No major financial losses appear either, but if you're planning a large purchase be sure you don't have unresolved debt. Save your money this year. If you dislike being thrifty, don't worry - you can spend it all on a big wild party in the crazy Year of the Fire Monkey 2016-17.
Best months for money: March, June, August, November
Least favorable months for money: May, Jan 2016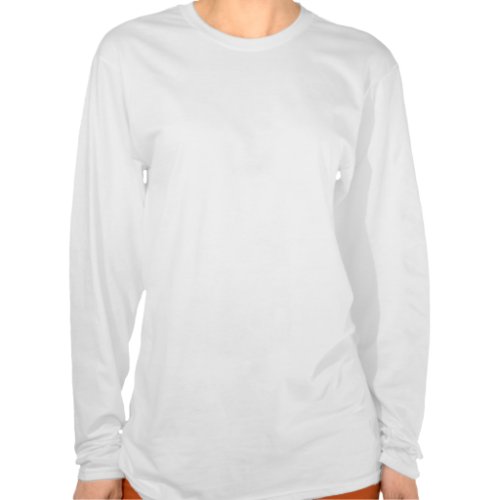 Aquarius Art Tshirts
- Visit
Artist Shop
Aquarius Health
Aquarius is a forward thinking sign
thus can be prone to anxiety, depression, addictive behavior and OCD type conditions in the emotional Year of the Sheep. There's a tendency to overthink, and borders between dreams and reality may be especially hazy. Deep breathing exercise can be beneficial for you. The Health area of your home or workplace is the East. Fortunate Flying Star #1, the Victory Star, locates there this year. You can enhance its healing energy with green plants or crystal objects. If health problems appear they may coincide with Uranus retrograde in the last few months of the year. This could also be a period of intense inward-seeking, or emotional issues. Watch out for fluctuations in blood sugar caused by poor nutrition or eating habits. If you have eating disorders these are particularly in the spotlight. It's an auspicious time to delve into the source of affliction and take positive steps toward healing.
Lucky colors for Aquarius health and happiness include aquamarine, all shades of green, sapphire blue, cobalt blue, azure, light orange tones, pale yellow, sunny yellow, saffron, crimson, rose red and magenta. Magenta is a color of self-expression, uniqueness and perfect balance, as it's made of exact same amounts of blue and red; this color can be particularly lucky to open clogged mental channels and facilitate the flow of fortunate Qi around you.
Best months for health & happiness: May, June, July, November
Least favorable months for health & happiness: September, October
While you have to deal with the occasional upset, or pause to refresh and re-organize, this is a time of positive growth for Aquarius. You have the ability to create love and beauty, and also to accept more of these into your life. Your awareness expands, you learn new things and do what you couldn't have done a year ago. Happy blessings come your way in the Year of the Yin Wood Sheep.
Planets in Aquarius this Year
Until Mar 13 2015: Mercury (communication, expression, intellect, commerce)
Jan 02 2016 - Jan 08 2016: Mercury (communication, expression, intellect, commerce) - retrograde from Jan 05 (problems: communication, technology, money)