Quick Links:
Love Money Health
Taurus the Bull can enjoy a happy year
, as solar yang energies dance lightly with dark yin mystique, creating a vibrant interaction of activity and intuition. You're more aware of the factors influencing your choices. Emotions may be testy at times but you can take advantage of the many opportunities arising in the Year of the Yin Wood Sheep. Your Earth element harmonizes with the Sheep's fixed element Fire and secondary Earth. You can find unique ways to channel rampant Fire energy to work in your favor. Direct action doesn't always get the best results. Cycles and spirals are more effective than straight lines. This is seen in the creative cycles of Earth, Wood, Fire, as Earth gives birth to Wood, which feeds Fire, which makes more Earth.
See also: Year of the Yin Wood Sheep 2015-16.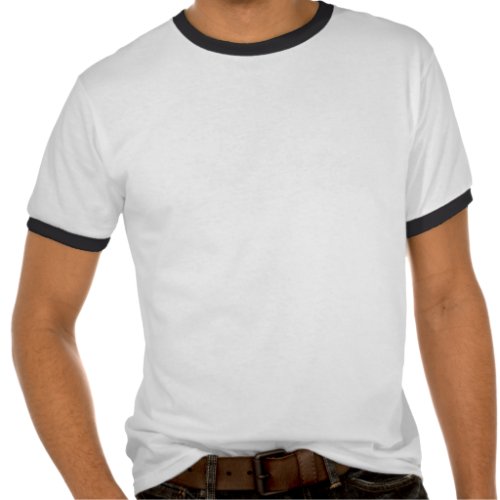 Taurus Zodiac Shirts
- Visit
Artist Shop
Although you may encounter some resistance to your ideas and have to amend your direction now and then, life gets better overall. In tough times you have the strength and resilience to deal with any difficulties that arise. Don't be pressured into situations that aren't right for you.
Unlike the mad energy of the Horse year, this is a time of rest and renewal with a steady forward pace. You may feel especially whimsical as your inner poet comes to the fore and your artistic talents flourish. You have an eye for true beauty and a desire to share it with the world. Now is the time to improve your understanding of yourself, celebrate your blessings and make subtle adjustments as required. Taurus can find much purpose this year, and it needn't involve major changes or leaps of faith. You're already on the path to success. With patience and a little work you can attract bountiful blessings for years to come.
Your psychic senses sparkle and dreams could be extra colorful and revealing. Take time to write them down upon waking and you'll learn a lot. The color orange opens your mind to higher channels of consciousness. Improve your overall luck with the number two (2) which can contain both solar and lunar energy. In times of emotional turmoil or stuckness, white jade can bring inner peace and refreshment.
Taurus Love
Taurus is a romantic sign
and this is a Year of Love. Ruled by planet Venus, the Bull has tremendous capacity to give and receive love. Your only difficulty may involve blocked emotional channels which can hinder the flow of fortunate love Qi. These could be misaligned chakra energy or non-progressive patterns of circular thinking. If problems occur it's important to identify and clear them quickly. In a Sheep year, soulmates gravitate towards each other and can more easily connect. Your partnerships and family life become more comfortable. Relationship harmony improves and issues can be readily resolved as communication flows and feelings of trust grow and evolve. While the Sheep year is not without its whirlwind romantic fancies, this is generally a year of long-term relationships.
Find love at Matchmaker.com
But, in partnerships where trust is a problem, tempers could flare and sparks could fly. The Sheep can be stubborn, overly emotional and sometimes obsessive in nature, and the Wood element of 2015-16 can feed the flames. Petty jealousies or minor transgressions can escalate into a blazing inferno of anger and doubt. If this happens, try to reconnect with the gentle, positive qualities you share, and the reason you are together. It may also be necessary to take a break from a relationship for a while and reestablish your sense of grounding in yourself, so you can work on moving forward from a more objective level. Emotional decisions tend to backfire this year. Some upsets or excitement could happen in the summer months as your ruling planet Venus drifts between outgoing Leo and analytical Virgo, and in and out of retrograde. You spend some time questioning, at other times reveling in the moment. You may feel the buffeting of distinctly different stellar winds, and it's important to keep a positive mind frame and sense of humor. Venus settles down for a happy, more pragmatic stay in Virgo by early autumn. Intimacy can be intense and creative. Taurus is skilled in the arts of love, gifted with a generous nature and savvy sense of intuition. Emotional connections are enhanced and sexual partners can find a unique balance of passion and awareness transcending the boundaries of the ordinary world.
Best months for love: April, June, July, September
Least favorable months for love: March, August
Taurus Money
Taurus is graced with good money sense
, an iron will and an ability to turn negatives into positives. You can succeed at any endeavor you turn your mind to, and can afford to be picky this year. Hold out for the best job, the best house or whatever you want, because chances are good you'll get it. Don't settle for what you don't want. It won't make you happy, and you may be depriving others of something that makes
them
happy, causing a bad karmic chain reaction.
Money grows with care. Income opportunities appear if you seek them. Past and present work can pay off. You also have a chance for a surprise windfall this year, perhaps through a lottery win, grant or legal settlement. In general it's a fortunate time for investments in beauty, art, fashion, travel and domestic products or ventures. Home-based enterprises are particularly favorable for Taurus the Bull in a Sheep year. You can build and maintain connections, grow a business or increase your savings step by step. Don't be frustrated if the pace seems slow, as, like a garden soon to burst forth in abundance, there's much going on beneath the surface.
Live Psychic Readings: 3 Free Minutes + 50% off!
psychic, astrology, dreams, numerology, palm reading, tarot
The South-east of your home or workplace is the Feng Shui area of money and prosperity. Difficulties can arise as inauspicious Flying Star #2 lurks there this year. This very fierce star can cause financial disruptions and family quarrels over money. If your bedroom is here, expect relationship problems to do with finances. You can dispel the hostility of this Star with strings of six copper or brass bells in this location. Hang them in doorways and over windows to frighten away harmful energy. A
Wu Lou gourd charm
can help guard against money sickness.
See also: Feng Shui Flying Stars 2015.
Beware of procrastinating in money matters. The laissez faire approach can lead to debt accumulation or missed opportunities. Be sure payments such as insurance are up to date. While finances are upwardly mobile in general, small things add up if ignored. If you have bills from the extravagant Horse year 2014, the good news is that the Sheep year is one of resolution. It's easier to pay off debts without denying yourself the occasional luxury. Entrepreneurship can be fortunate. The Bull is influential in teamwork and group projects, shines in leadership roles and can find loyal followers and employees. It's luckier this year to expand an existing business or idea rather than start one, but you can also have success with new undertakings. Spend wisely, as the Sheep can inspire a whimsical approach; and sign nothing without reading it.
Best months for money: March, April, May, November
Least favorable months for money: July, Jan 2016

Taurus Holistic Plates
- Visit
Artist Shop
Taurus Health
Taurus the Bull is a healthy sign in general
, and this year the influence of the Sheep also brings blessings of physical fortitude and holistic healing power. Despite prevalent forward motion, the energy this year can be lackadaisical at times. Water activities such as swimming, diving or boating can refresh mind, body and soul. Walking or hiking can improve blood and oxygen circulation in the body, and help you connect with nature; both these factors are emphasized this year. Use the color green to stimulate positive flow of healing energy. Green inspires creativity and emotional refreshment. Health issues this year are often emotionally related. Be sure to treat the underlying cause and not just the symptoms, as this is a time of cycles, spirals and repeating patterns. Unresolved problems can keep coming back. If you're unusually affected by these, attune to the positive energy of the spiral, progressive and ascending, and take time to release negativity or emotional burdens.
Lucky colors for Taurus health and happiness include forest green, chartreuse, aquamarine, green of all shades; earth hues of brown, red, copper and gold; burnt orange; misty orange and other warm airy tones. Choose colors that soothe the spirit and uplift the mind. Like good friends, the colors you surround yourself with can influence your mood and compliment your personality.
Best months for health & happiness: May, July, September
Least favorable months for health & happiness: March, October
Taurus is one of the signs most capable of working with the rhythm of the Yin Wood Sheep year. Because you're also a Yin sign you may have episodes of depression or self-doubt, but this can also indicate deeper healing, as you're more sensitive to the needs of your Self. Your soul connection sparkles. You're in harmony with with the song of life, and good things come your way in the lyrical year of the Sheep.
Planets in Taurus this Year
Mar 17 2015 - Apr 11 2015: Venus (love, beauty, truth, grace)
Mar 31 2015 - May 12 2015: Mars (power, sexual vigor, ambition, motivation)
Apr 14 2015 - May 01 2015: Mercury (communication, expression, intellect, commerce)